Douglas D. Germann, Sr.
(Be sure to picture me without the beard!)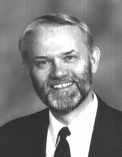 Douglas D. Germann, Sr., Professional Corporation
Learning Works Incorporated
P.O. Box 2796
South Bend, IN 46680-2796
voice 574/291-0022
fax 574/291-0024
---
There is a new and larger work to be done in the world and it will take a new and larger people. I want to be among these people.
Little flashes on the
surface of the pond
as the wind makes
its way remind me
that people
have a brilliance too
when breath touches them.
Now something has surfaced--
I saw it not--
but its rings go out.
I invite people when they are thinking of life after their death to see the larger good they can do; in communities I invite people to make change. Specifically, I help people envision and write their larger Wills and Trusts, and I organize and facilitate change-making retreats.
Our very biggest and best is service. I am interested in non-checkbook philanthropy.
I want to duplicate this conference in my home area in and around South Bend, Indiana, and then take it in wider circles from there.
---